"The Year My Life Truly Started"
December 31st. New Year's Eve. A time to celebrate the start of something new. A time to make new promises. A time to look ahead and change things for the better. A time to look behind and see what we may have done wrong—and how to improve. A time to start new friendships. A time to ask for forgiveness. A time for immense and endless love. This year was full of new beginnings and many adventures for me. I met a bunch of new people who have all placed a stamp on my heart and supplied me with many laughs and memories. In particular, one amazing man has certainly changed my life immensely for the better. ;) I am so thankful for the new faces (and the old faces) and all the experiences I had this year. And so, I shall reflect on some of the highlights from the last 365 days!
January
On New Year's Day, Mike and I went on our first official date of the new year! He sweetly picked me up and took me out for dinner at BD's Mongolian Grill. :)
Just two days later, I officially started dating my best friend. It was such a wonderful and promising start to the year! I cannot wait to see where life takes us. I know that with him by my side, everything will be nothing less than perfect. :)
Mike turned 20! The day before, I surprised him with dinner at Red Lobster. Later we went skating at Rocket Ice with our friends Adrianna and Luke. On his actual birthday I went to watch him play some hockey. Afterward, I gave him the lopsided cake I had baked him. :)
Mike and I went downtown to go to the Shedd Aquarium. Afterward we goofed around and took silly pictures at Millennium Park for awhile.
Mom turned 46!
For my 20th birthday Mike completely spoiled me with diamond earrings!! As if that wasn't already enough, he then treated me to a day full of shopping. Later we got dinner and saw a movie: Project Almanac.
February
Even though he was halfway across the country, Mike still managed to send me flowers for Valentine's Day. :)
Since my boyfriend was out of town, Adrianna and I got brunch for Vday. Later we foolishly decided to go skating outside in subzero degree weather.
Mitch turned 15!
My wonderful friend Angie sent me my Spring Thanksgiving treats. :)
March
Mike surprised me after work with tickets to the Hawks game! They won and Crawford was player of the game!
We took Sookie for her first walk of the year...and she ended up prancing around in a huge puddle.
Sookie turned 5!
My friend Kaitlin worked her last day at Kohl's. :(
April
Michael and I celebrated our first Easter together. We went to church before we headed to my uncle's house to celebrate with my dad's side of the family.
Jax turned 13!
We headed downtown again, this time to visit the Art Institute of Chicago. Although our main reason for going was because of my Visual Arts class, we still had a bunch of fun being silly together. :)
I helped Mike with his water bottle exhibit project for his 3-D Illustration class. His project was the biggest, the only one painted, and easily the most well put-together of all his classmates!
May
I surprised Mike with our little golden retriever puppy: Ghost! And so our little family became three. :)
Rachael turned 22!
I started another job!! In addition to Kohl's, I'm now also a medical receptionist for an Ob/Gyne office located out of La Grange Memorial Hospital (the office is called Advanced Healthcare For Women).
We headed to Luke's high school graduation party to celebrate and wish him good luck with his future involvement with the marine corp!
I went to my first ever Blackhawks playoff game!! :D
June
My father decided to test his "PSR" by trying to start a fire in the backyard...by hand.
My family finished a huge 2,000 piece puzzle after only 11 days!
Mike and I went to see Jurassic World!! :D I totally geeked out the entire time.
My mom, Jax, Mitch, our friend Tommy, and I headed off to the Kalahari Resort in Wisconsin for my brother's baseball tournament. As always, I scorekept for the games! In the evenings all the kids and their siblings hit up the waterpark and amusement park/arcade!
The Blackhawks won the Stanley Cup!!! :D
Thanks to my dad, Mike, Mitch, my mom, and I attended the Hawks Rally at Soldier Field...we were in the VIP section!
We enjoyed a lovely Father's Day BBQing and going hiking at the quarries as a family. :)
Charlotte turned 17!
We went to Hopkins Park in DeKalb to see Rachael and Charlotte preform pieces by John Williams.
July
My family headed down to Florida for vacation! We went with our family friends (the Multack's) and hit up both Disney World and Universal Studios! We also managed to stop by Sea World and Busch Gardens! It was 10 days of fun in the sun had by everyone. :)
Mike and I headed to Brookfield Zoo on one hot, sunny day. I was so thankful for the beautiful weather!
Mike came with my family this year for our annual trip to White Lake in Wisconsin! It was a couple of days full of water fun, karaoke, and great times with a bunch of friends.
August
My dad was promoted to ISP SWAT Commander!!
We headed to Cantigny Park for a lovely picnic. Afterward we strolled around the gardens and took cute photos together. :)
We went to the Field Museum! I loved seeing all my dino friends. :)
Zack turned 17!
Mike and I visited the Museum of Science and Industry! Later we headed to Millennium Park before feasting on Garrett's Popcorn.
September
We attended IBC's annual Labor Day picnic! I got some one-on-one time with my favorite munchkin Peter. :)
Mike remodeled my family's bathroom shower! I got to assist him throughout the entire process and Mike said I was a wonderful helper. :) We finished it all in just three days time!
We visited Konow's Corn Maze, where I completely destroyed my shoes in the muddy corn maze and also got to pet a cute cow.
We made a bunch of yummy cookies from scratch.
We headed upstate to this place called the All Seasons Apple Orchard. We picked apples, conquered a corn maze, launched apples out of a canon, bought a humongous pumpkin, and decided that we were definitely coming back again next year. :) Afterwards, Mike spoiled me more by taking me to Medieval Times! I hadn't been there since Kindergarten.
October
My dad came through for us one again: we headed to the Chicago Police Department where we got to touch and take a picture with the Stanley Cup! :D
I made apple roses for the first time and they turned out deliciously beautiful.
Mike and I headed to the Morton Arboretum for the afternoon before returning to my house to paint some pumpkins.
We went to Navy Pier for the day. We got a cute caricature made and enjoyed strolling around the pier. Afterward we took a water taxi over to the Magnificent Mile, where we shopped around at stores like Dylan's Candy Bar and the Disney store.
We celebrated Sweetest Day at Six Flags during Fright Fest! The following day we went out to dinner at McCormick & Schmick's.
Mike, Charlotte, and I headed to Johansen Farms along with their parents for some fun feeding animals, eating yummy treats, and riding the hay ride.
I dressed up as Marty McFly for Back to the Future Day.
Dad turned 46!
I took Mike to his very first concert! We saw Luke Bryan (plus Dustin Lynch & Randy Houser) at the United Center for his Kick The Dust Up Tour!
November
Peter turned 1! His party was so lovely - full of all his loved ones, yummy foods, and cowboy decorations. ;)
Mike and I headed to KeyLime Cove for a weekend getaway! We loved having practically the whole resort to ourselves since there was a blizzard going on!
Mike and I took Charlotte to the circus for the first time! :) She absolutely loved everything and we all had an amazing time.
I gave Mike his Christmas present a few weeks early: I bought him a brand new exhaust for his Subi. ;)
Stormy turned 13!
December
We visited Brookfield Zoo for their Holiday Magic festivities.
I took Mitch to the Hawks game as an early Christmas present! They won against the Predators 4-1!
Mike, Chris, David, Stephen, Faith, Laura, Grandma Pat, and I attended the Kishwaukee Symphony Orchestra's Holiday Pops Concert to see Rach and Char play. :)
Mike and I went to another Hawks game!
We went out for a lovely dinner at Red Lobster before heading to the Morton Arboretum for our yearly tradition of seeing the Illumination lights display. :)
On Christmas Eve I went with my family like usual to church - my dad played Santa Claus, of course. :) Afterward Mike came with to my uncle's house to celebrate with my dad's side of the family. We played the traditional "white elephant dice game", which is always a riot. After the party we headed to Mike's house to open some presents with his family.
On Christmas morning I opened present's with my family as usual. Then I headed to Mike's house for breakfast with his family. Charlotte, Mike, and I also watched Elf. In the evening we headed to my family's house to celebrate with my mom's side of the family.
We celebrated New Year's Eve together some friends and my family.
~ * ~ * ~ * ~ * ~
Books
Unfortunately I only read 8 books this year... School keeps you
very
busy, lemme tell you! On top of that, out of all the novels I read only
three
of them were for my own leisure. School stinks - and so do the books they assign you to read. :( Here's a list of what I did read, plus my ratings. Hopefully 2016 will provide more time to read for fun!
Candide - Voltaire (1/5)
Salt & Stone - Victoria Scott (5/5)
90 Minutes In Heaven: A True Story Of Death And Life - Don Piper (5/5)
The Scorch Trials - James Dashner (5/5)
Things Fall Apart - Chinua Achebe (2/5)
Waiting For The Barbarians - J.M. Coetzee (1/5)
The God Of Small Things - Arundhati Roy (1/5)
Arabian Nights And Days - Naguib Mahfouz (3/5)
Movies
Movie-wise, I seemed to have found much more time for that. ;) Here's a list of all the movies I saw in theaters this past year, plus my ratings for each of them! :)
Night At The Museum: Secret Of The Tomb (4/5)
American Sniper (5/5)
Blackhat (2/4)
Project Almanac (4/5)
The Boy Next Door (1.5/5)
Taken 3 (1/5)
Fifty Shades Of Grey (3/5)
Kingsman: The Secret Service (3.5/5)
Focus (3.5/5)
The Lazarus Effect (2.5/5)
Chappie (5/5)
Insurgent (2.5/5)
Furious 7 (5/5)
Unfriended (3/5)
Paul Blart: Mall Cop (2/5)
Avengers: Age Of Ultron (2/5)
Ex Machina (4/5)
Mad Max: Fury Road (2/5)
Poltergeist (2.5/5)
Insidious: Chapter 3 (4.5/5)
San Andreas (3.5/5)
Jurassic World (5/5)
Ted 2 (3/5)
Inside Out (5/5)
Max (4/5)
Pixels (4/5)
Vacation (3/5)
Mission Impossible - Rouge Nation (2/5)
The Gift (3.5/5)
Minions (3.5/5)
Sinister 2 (3/5)
No Escape (3/5)
90 Minutes In Heaven (4.5/5)
Maze Runner: The Scorch Trials (4/5)
Paranormal Activity: The Ghost Dimension (4/5)
The Hunger Games: Mockingjay - Part 2 (5/5)
The Night Before (3.5/5)
The Good Dinosaur (4.5/5)
Krampus (3.5/5)
Star Wars: The Force Awakens (4/5)
In The Heart Of The Sea (4/5)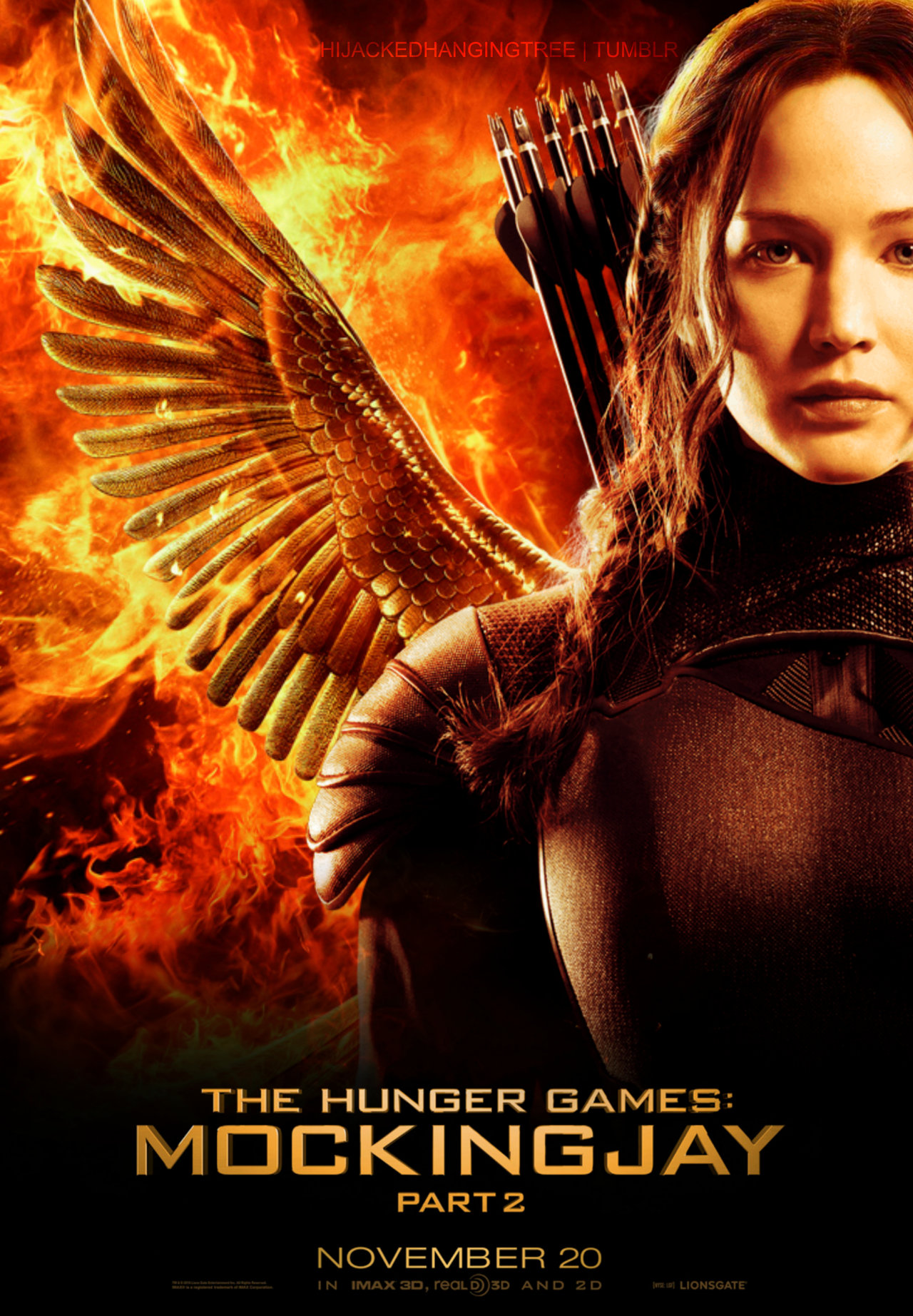 ~ * ~ * ~ * ~ * ~
For a better way to keep in touch and see photos and such, add me on
Facebook
or give me a follow on
Instagram
! Especially any of you who don't live so close anymore or I don't see often! As bad and addicting as social media can be at times, it still is a great way to keep in touch and stay up-to-date with loved ones that live further away. :)
So as of tomorrow it will officially begin another new year! We get yet another "clean slate", so to speak, and I think that is the best time to renew your dictionary of life. Remove words like jealousy, hate, revenge, and greed from your dictionary. Instead, put words like love, care, compassion, honesty, and satisfaction in their place. There are a lot of things in the world yet to be seen and experienced. Live your life, explore new horizons, love God, and go on new adventures this new year. I hope you all had as wonderful of a year in 2015 as I did - and I hope 2016 brings you all the more happiness and great memories!