Here we are again on December 31st, the last day of the year. And, wow, what a year it was! I always try to look for the good in any year, but I feel like this year in particular was just overflowing with really great things! 2017 was certainly a year full of many new beginnings. So many changes and opportunities came my way, with two big events making this year stand out even more: moving into my very own place and getting engaged! So many new chapters began in my life and I am extremely grateful for them all. I especially enjoyed the abundance of family time and fun activities this year provided. We attended so many events, traveled to many different places, and spent lots of quality time with all of our favorite people. I found myself overwhelmed by the love and support that was made very evident as certain things happened in my life. I truly am blessed to know so many lovely people...and even luckier to receive such endless kindness. I am so humbled and thankful for all the many gifts and blessings God has bestowed upon me. He is certainly doing great things in my life lately! I am thankful for another year spent strengthening the wonderful relationship I have with Him.

So, all that being said, I'm now going to sit back and reflect on some of the great moments from this year! Obviously way too much stuff happens to me on a daily basis to list, but as always I shall list the highlights of my year below.
January
I created this lovely blog! :) If you're curious as to why I did, feel free to read this post.
Mike & I celebrated our second anniversary together! <3 We headed downtown to skate on the ribbon in Maggie Daley Park, shop along the Magnificent Mile, visit the Museum of Contemporary Art, and get dinner at the Cheesecake Factory.
For Michael's 22nd birthday I threw him a Mickey Mouse-themed party! I made him "hidden Mickey" cupcakes and a Mickey cake. We went to dinner with my family at BD's Mongolian Grill, followed by laser tag with friends.
President Trump officially began his term!
Mike and I got an apartment! :D Read about all those details here.
I officially start at Columbia College Chicago!!
Mom turned 48! Zack came home for the occasion and we all went bowling as a family. :)
Charlotte and Jacob celebrated my birthday a few days early with Mike and I! They gave me sweet presents, we went bowling, and then we went to see Disney On Ice: Follow Your Heart.
For my 22nd birthday we celebrated over a course of three days! On Sunday, Mike took me to the iPic Theater to see A Dog's Purpose, which I had been all but dying to see. Afterward we went and did an escape room! :) On Monday, my family took me to Gong Ho for a birthday dinner! The food was delicious, as usual. On Tuesday (my actual birthday), Mike threw me a Moana-themed birthday (complete with a homemade Moana cake!) at my family's house. I got all kinds of thoughtful gifts from my loved ones, including many new items for my new soon-to-be home. :)
February
We officially were given the keys to our apartment! :) We couldn't do much moving-wise with our vacation coming days later, but we did some small to-do's and were just happy to finally be able see our place.
We headed down to Florida for our Disney vacation! :D It was an absolutely amazing time. The weather was perfect, the lines were next to none, and we had so much fun together. We started off with four days in Disney. Then we took a "rest day" to travel down to Pomano Beach to meet up with my friend Angie - whom I haven't seen in person in about ten years!! We then enjoyed four more days at Universal Studios. It was honestly the best vacation either of us had ever been on. Start reading about day one of our eleven-day-long trip here.
We got back from Florida and moved into our new home. :)
Charlie turned 1!
Mitch turned 17! I made him a messy, but fun, green square cake!
We got the apartment "put together" and made it "livable. ;)
March
I got my ashes on Ash Wednesday and started abstaining from meat for Lent.
We started to add personal touches to the apartment, like shelves and photos and other cute things.
We had a movie night with Charlotte to watch Moana!
I hired my favorite Instagram artist (John Greco Archibald) to draw a photo of Michael and I as a gift for my sweetie pie. It turned out so gorgeous - swoon over it here.
We officially "finished" setting up and decorating the apartment! All things were put away, found a place, and made orderly. :) You can check out some "finalized" photos here.
We went and Saw Beauty And The Beast!!! I adored it!
Tangled Before Ever After aired! I love it so much already!!
We celebrated St. Patrick's Day with the Donelson family.
I got all A's on my spring midterms. :)
Sookie turned 7!
We dogsat for my boss while his family was out of town.
I took Mike to a Green Day concert (his birthday gift from back in January)! They were at the State Farm Center for their Revolution Radio Tour. It was a fantastic show and Mike had a wonderful time.
April
I became a "Fan of Ian" for the Inspiration For Ian foundation. On the day of the 2nd annual relay marathon race in Indiana, I supported Ian and his relay team back here at home by wearing my shirt all day long!
We had a family game night at my family's house - we played Clue and Sorry. :)
The doctor's office I work at was completely re-modeled. We also added two new doctors to our office, along with several new staff members!
Mike and I were hired to make a cake for a surprise party for a buddy from my dad's work. His wife had us make a SWAT-themed, double tiered cake.
We were hired yet again to make another cake! This time we made one for a friend's father's birthday and it was golf-themed. And so started our little part-time "cake business": Dream Team Desserts. :)
On Easter we headed to IBC to attend church with the Donelson's. Then we hurried over to my church at St. Cyril's for another mass. Afterward we took some pretty photos at a park. In the evening, Mike treated me with tickets to Broadway's Aladdin The Musical! It was a completely amazing show!!
Jax turned 15! I made him a dinosaur-themed cake. :)
Mike re-did the floor in our kitchen and it turned out so beautiful.
We headed to Brookfield Zoo - the weather was gorgeous and all the animals were very active!
May
Rach and I headed to Anderson's Bookshop for our first (and my only) book signing of the new year! We met Gail Carson Levine, who signed copies of her new book The Lost Kingdom of Bamorre for us. Afterward, we headed back to the Donelson's house for a movie night to watch 47 Meters Down.
We dogsat once again for Scott and Patty while they were in Rome.
Mike and I went to see the hit Broadway musical: Rent - one of my absolute favorites!
Mother's Day fell on Rachael's 24th birthday this year. We headed to Cracker Barrel in the morning to meet the Donelson's and Marsceau's for a Mother's Day brunch. Afterward we went back to their home to do cake and presents. We made Rach a book-themed cake that she loved! Later we went to my family's house to see my mom and eat dinner. It was a lovely day had with both sides of the family.
Mike and I started doing daily couples devotionals together (instead of just individually on our own), starting with our favorite book: Find Your Calling: Discovering What You're Meant To Do.
I got all A's on my spring finals!! Days later, summer semester started. :P
We headed downtown with the Donelson's and the Marsceau's to visit the Museum of Science and Industry! Everyone had a bunch of fun (Peter especially). Later, Mike, Charlotte, Laura, and I stopped at a beach to check out the water and take some silly pictures.
After hanging out and enjoying the weather for awhile, we went with my family to an escape room in Lisle. We ended up escaping from "The Gallery" three minutes after the time ran out! :P Later that night Mike and I went and saw an amazing fireworks display. You can read about the eventful day here.
On Memorial Day we went to the Field Museum to check out the new Jurassic World exhibit! I totally geeked out over all the amazing dinosaur animatronics. :)
June
Mike and I headed to Indiana to once again attend Lantern Fest! It was absolutely magical. The next day we also decided to revisit the Indianapolis Zoo. We spent all day there, took tons of photos, and saw a bunch of happy, active animals!
Charlotte threw a cookout for the college class at the Donelson's house. There was an intense volleyball game, lots of yummy food, a firedancer, laughter galore, and a great night had by everyone who was there. :)
Mike started his summer classes at College of DuPage.
Mike and I got a new very fancy camera for an incredible deal! We look forward to putting it to good use for Snap & Sketch Studios.
My cousin Jennifer welcomed her third baby into this world: Ava Emilia!
We had our first (and, sadly, only) Urban Disney Princess photoshoot of the year! We headed to Cantigny Park to shoot Mulan!
On Father's Day we celebrated with Mike Sr at the Donelson's house. We ate yummy BBQ outside on a beautiful afternoon. :) Afterward we headed to my family's house to see my dad! We had a great time playing beach volleyball at the park before heading to dinner together.
Donelson Construction (and DC family) attended the annual Menards Contractor Lunch.
Charlotte turned 19!
Mike and I did 10.33 miles at Waterfall Glen! :D
We add a second little furball to our family to join Ghost: our adorable puppy Cooper!
After Charlotte got back from California, we threw her a belated birthday party! Mike and I made her a Star Wars cake. :)
My dad and I headed downtown with Sookie to visit the Belmont Harbor Dog Beach.
My dad invited us all out to Lisle's Eyes To The Skies festival! We had a great time together as a family browsing the craft tables, eating tons of yummy food, riding arguably insane carnival rides, and watching the fireworks display.
We headed to my family's house for some pre-Independence Day festivities. We enjoyed dad's BBQ, played some old school video games, and did some outdoor activities. In the evening, Mitch, Jax, Mike, and I headed to watch Lemont's Independence Day Extravaganza fireworks show together!
On the Fourth of July, we headed to the Independence Day parade in Wheaton with Laura and Charlotte. The day continued with a BBQ, mini golf adventures, and competitive family board games at the Donelson's. We ended the night together (plus with some friends...like my favorite Marine brother Luke!) at the Bolingbrook Golf Course for their amazing fireworks display!
I was so excited to see Luke! He hung out at our home with us, we watched movies, and he spent the night. :)
I went with my dad, Mike, and Jax to see the new Spiderman: Homecoming movie and I absolutely loved it!
I got back into drawing on a more regular basis again.
I got all A's on my finals for my summer classes! :D
We headed to Montello, Wisconsin for our annual vacation at White Lake! It was a lovely week with friends and family. We enjoyed swimming, pontooning, tubing, movie nights, and lots of fun times together! You can start reading about day one of our trip here.
My mom and dad celebrated their 25th Anniversary together!
Mike finished his summer classes! :)
I changed up my hair by adding some auburn highlights.
August
Mike turned a boring day downtown for school stuff into a fun afternoon at Navy Pier in celebration of National Girlfriend Day.
I started my Bullet Journal!
We had a fun evening with Mike's family going to the driving range, getting ice cream, and watching a movie.
We made another cake, this time for my co-worker Briseida. We made a cake for her daughter Emma's Christening.
Mike and I ran the Warrior Dash - our first 5K together!
We had the pleasure of attending my new baby cousin Ava's baptism.
We hung out with Char, Mike Sr, and Laura one night after church, enjoying pizza and a movie.
Mike started his fall classes with College of DuPage.
We witnessed the solar eclipse!
We got together with the Donelson & Marsceau families one last time, since Char was leaving for school. :'( It was a fun night full of family time, games, and a movie.
Zack turned 19! We enjoyed a lovely family dinner and made him an awesome spade cake.
Mike and I headed to Lisle Community Park for a fun, impromptu photoshoot together. :)
We had my family over at our place on Labor Day for dinner and a movie!
School started back up for the fall at Columbia; Mike started his one class there as well.
My Grama gave me two huge boxes full of old family photos to look through and add to my family tree! It was such a treat to see photos of my ancestors.
We headed to the Donelson's early one Saturday morning to help with their humongous garage sale. I got to play chalk & other fun activities with Peter. :)
We took advantage of a beautiful Sunday afternoon and headed to Brookfield Zoo again to see the Dragons & Dinos attraction!
We went mini golfing at PGN Jumpin' Fun - a place I hadn't been to since I was about 6!
We visited Richard & Mary at their new apartment in Naperville. It was great to catch up and enjoy a yummy meal together!
My family (plus some of my brother's friends) headed up for the free weekend in White Lake! We enjoyed our time together playing games and relaxing all weekend. On Saturday, we visited a museum called The House On The Rock...home to the world's largest carousel!! :) Start reading about day one of the trip here.
October
On National Boyfriend Day Mike and I had to work all day long. :( However, I still made sure to surprise him with treats & gifts when he got home that night!
Mike took me to see Tangled in theaters!! That was the second time I had seen it on the big screen. :)
After five long years, I finally said goodbye to Kohl's to focus more on my other job and finishing up school.
My dad surprised us with tickets to the Blackhawks game! Mike, Jax, Mitch, and I had a blast together watching the Hawks win 5-1!
My cousin Raymond welcomed his very first baby into this world: Joseph Robert!
Mike and I got crafty one weekend and made a beautiful family birthday board together.
On Sweetest Day Mike took me to the All Seasons Apple Orchard, our favorite place to visit every fall! We had a lovely day picking apples, feeding cute barn animals, conquering the corn maze, and more. Later we headed to downtown Naperville for dinner. Mike also took me to Barnes & Noble so I could pick out some books. :)
We made our yearly fall apple pies from the apples we picked! My brother Jax helped out, and then we (plus Mitch) all watched a scary movie together.
I received my Winter Thanksgiving treats from Angie. :)
For my dad's 48th birthday the family headed to Konow's Corn Maze for a fun evening of fall festivities! Back at home, we gave him his gifts and the Halloween-themed cupcakes we had made. Later that night we all had a family pumpkin carving contest (and it was Mike's first time ever carving a pumpkin!!).
For Halloween, I dressed up as a deer and Mike dressed up as a hunter! ;) We enjoyed a nice evening with my family playing games.
November
We saw lots of great movies, like Thor: Ragnarok and Murder On The Orient Express.
A few days before Laura's 51st birthday we went out together as a family to Cracker Barrel. Mike and I made her a cake (of course!), as well as a cute, homemade "family tree". :)
Peter turned 3!
Mike took me out for a "day of memories", where we relived many wonderful moments from our past together. We started the day off with breakfast at George's, where he asked me to be his girlfriend. Later we went ice skating at Rocket Ice, which was one of the first few dates the two of us went on together! And then... After (almost) three incredible years, Michael took me back to the location of our very first date: the Illumination lights display at the Morton Arboretum. It was there, amongst the beautiful crystal chandeliers, that Mike & I got engaged!!!! The ring is absolutely GORGEOUS and he even gave me a blue feather! I am easily the happiest girl in the entire world - I cannot wait to officially be Jordan Rachele Donelson!
On Thanksgiving, we headed over to my parents' house for a delicious meal followed by a fun game of family football! Later, we headed over to the Donelson's for an exciting night of Black Friday shopping!
We celebrated Peter's jungle-themed 3rd birthday party with family and friends at the Marsceau's.
Mike and I bought a brand new Christmas tree this year to decorate for the holidays!
December
"M & J's 25 Days Of Christmas Movies!" started!
We headed out to the Graue Mill to take photos for our yearly Christmas card! :)
My uncle very suddenly passed away.
I got all A's on my finals for my fall classes! :D
Mike also finished his fall classes with both College of DuPage and Columbia.
My dad surprised the family with tickets (and our very own BOX!) to the Impractical Jokers standup show!
The Marsceau's and Donelson's headed out to Brookfield Zoo for a lovely night together checking out animals and enjoying the beautiful light displays.
Richard and Mary hosted a Christmas party at their apartment, inviting the entire side of the Donelson family over!
On Christmas Eve Eve, we got together with the Donelson's and Marsceau's to celebrate Christmas a day early! We had a yummy dinner followed by the usual gift exchange (everyone was so sweet and generous this year!). Later that evening back at home, Mike and I exchanged our gifts to one another as well. :)
Due to recent family events, my parents hosted Christmas Eve for my dad's side. We headed to St. Cyril with my intermediate family for church, where my dad once again played Santa in the Children's Mass! We then rushed home to get dinner ready before everyone arrived. Dinner was huge and delicious - a total success! Later we all exchanged gifts (handed out by "Santa" Josh) and played our White Elephant Dice game!
On Christmas morning we headed over to my family's house where we opened gifts as a family. We spent the lazy afternoon relaxing and playing some games until my Grama and cousins (from my mom's side of the family) arrived.
Mike asked his best friend Luke to be the best man at our wedding!
My family threw Mike and I a huge impromptu engagement party! A bunch of our family and friends all came out to celebrate with us, it was so so sweet! At the end of the night, Mike and I also walked away with more members of our bridal party for our wedding! I asked my cousin-in-law Jess and my lifelong childhood best friend Becky to be two of my bridesmaids, and Mike asked all three of my brothers to be groomsmen!
For Mike Sr's 53rd birthday, we headed over to the Donelson's home for a fun family night of silly games!
On New Year's Eve, it appeared as though it would just be Mitch, Jax, Mike, and I getting dinner alone. But then my dad surprised us by getting off work early and meeting us there! We headed back to our place briefly for snacks and a movie before heading back to my family's house to ring in the new year. We had a nice time playing Mario Kart and just being together. :)


~ * ~ * ~ * ~ * ~
Books
Since I didn't meet my goal of 25 books last year, I set it again in hopes of achieving it in 2017! I started off really slow, not having much time to read between work and school. I didn't even get around to starting until May! :( It ended up being a very busy year due to school, work, and other such things, so my grand total of books read for 2017 was only 10. However, considering how much
did
go on this year I am very proud I even found time for those! Here's a list of the specific novels I read, plus my ratings. :) For reviews and other fun stuff, check out my
Goodreads
account!
Return To The Isle Of The Lost - Melissa De La Cruz (4/5)
Three Dark Crowns - Kendare Blake (5/5)
The Fourth Apprentice (Warriors: Omen Of The Stars) - Erin Hunter (4/5)
Sinful Cinderella - Anita Valle (3/5)
Sneaky Snow White - Anita Valle (3.5/5)
Five Nights At Freddy's: The Twisted Ones - Scott Cawthron & Kira Breed-Wrisley (5/5)
Murder On The Orient Express - Agatha Christie (5/5)
The Breeders - Katie French (4.5/5)
The History Of Love - Nicole Krauss (5/5)
Dear Luke, We Need To Talk. Darth - John Moe (3/5)
Movies/TV
Here's my annual list of the movies Mike and I saw in theaters this year. Obviously, I always seem to still find time to head to the movies. ;) There were
so
many good ones that came out in 2017! Seriously!! Check out my
Letterboxed
account for more movies, ratings, and reviews!
La La Land (5/5)
A Dog's Purpose (5/5)
Fifty Shades Darker (3.5/5)
Kong: Skull Island (5/5)
Beauty And The Beast (5/5)
The Rocky Horror Picture Show (4/5)
Life (4/5)
Personal Shopper (2.5/5)
The Fate Of The Furious (4.5/5)
Born In China (4.5/5)
Guardians Of The Galaxy Vol. 2 (5/5)
Alien: Covenant (4.5/5)
Pirates Of The Caribbean: Dead Men Tell No Tales (5/5)
Wonder Woman (5/5)
It Comes At Night (2.5/5)
Spider-Man Homecoming (5/5)
War For The Planet Of The Apes (4/5)
Annabelle: Creation (4.5/5)
Logan Lucky (3.5/5)
It (4/5)
mother! (3/5)
Tangled (5/5)
Happy Death Day (3/5)
Thor: Ragnarok (5/5)
Murder On The Orient Express (4/5)
The Star (5/5)
Star Wars: The Last Jedi (5/5)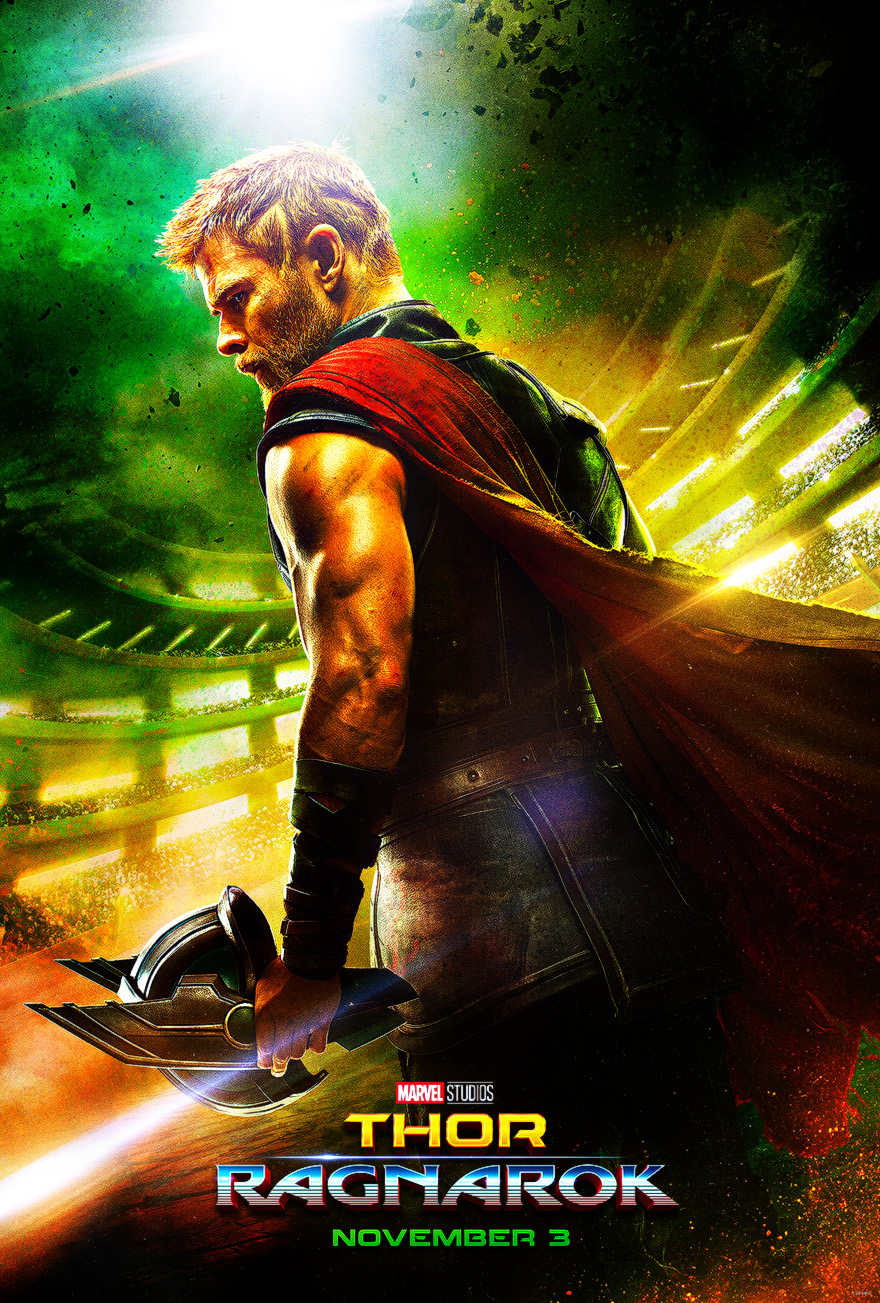 In terms of TV, Mike and I once again watched our fair share of shows. We completely binged a few shows (like Glee, Parks and Recreation, and Skin Wars), caught up on some others (like Once Upon A Time and The Walking Dead), got into some older shows (like Lost, Breaking Bad, and Survivor) and found some brand new shows we love (like Stranger Things, Tangled: The Series, and 13 Reasons Why). And those were just a handful of the many shows we had the pleasure of watching this year! :)
~ * ~ * ~ * ~ * ~
As always, check out my
Facebook
and
Instagram
for more photos and updates - I love to keep in touch with all my loved ones! Our photography/art page (home to our Urban Disney Princess collection) can be found at
Snap & Sketch Studios
- and thanks to Mike, we now also officially have a
website
!! Our cakes and other dessert creations can be viewed at
Dream Team Desserts
. And also: I had to make a portfolio website for my Website Design class this semester and I really like how it turned out. I plan to continue updating it with my artwork in the days ahead, so if you're interested in seeing some of my stuff you can check out the website
here
.
I hope everyone has a very happy new year! As mentioned, 2017 was an incredible year for us - but what's even more exciting is knowing that 2018 is going to be even more spectacular! There are so many big things already planned for the new year - and who knows what else will pop up as the days go by! Just to name a few exciting events coming our way in 2018:

Our lease for our apartment is up at the end of March, so Mike and I have been avidly searching for a new place...and this time we're buying!! God-willing, I will also be graduating school this summer (which hopefully also means I should be getting a new job in my field sometime thereafter!). Mike and I have talked about getting a dog for just about forever, so once we are out of our pet-free building and have our own place we will hopefully be adding a new furry friend to our little family. And, of course, the main event: Michael and I are getting married before the end of this year! We've done some planning and looked into things a little, and as of right now the plan is to have our wedding this coming November! More details to come, obviously. :) We are SO excited!

Here's to another beautiful year for us all! This year brings 12 new chapters and 365 new chances - let's use them all to the fullest!