Here we finally are: the last day of the year! With only a few hours left to go, I figure now is as good a time as any to look back at this past year. 2016 was a very busy, hectic, emotional, stressful, fun, exciting, happy year. There were as many up's as down's, but I'm vowing to keep my chin up, count my blessings, and focus on the good. To remember and be thankful for all the gifts He has bestowed upon me in plenty this year. There's honestly so much to say in one post, so I'll just highlight some of the best moments below!
January
Mike & I celebrated our first anniversary together! <3 You can read all about our eventful day (full of breakfast dates, bowling, and the Ice Hogs game) here!
We lost dear Grandma Pat, whom we all love & miss immensely.
For Michael's birthday this year I pulled all the stops! Check out the cake I made for him here, and read about our fancy dinner at the John Hancock & our time at the Hawks game here.
We visited the Volo Auto Museum and saw all kinds of cool cars.
Mike took me to Medieval Times for a pre-birthday celebration.
My mom turned 47!
Two movie nights were had with my brothers: Mitch, Jax, and I saw Lazer Team together and the JRG-connection watched The Revenant.
February
Charlotte, Mike, and I dressed up as Pascal, Flynn Rider, and Rapunzel from Tangled to go see Disney on Ice: 100 Years Of Magic! Our costumes were fabulous and it was so much fun!
I got my ashes on Ash Wednesday.
Rachael and I went to our first ever author book signing! We got the newest book in Victoria Aveyard's Red Queen series signed and even got a picture!
Mike took me to see Tangled in theaters!! I was easily more excited than all the little kids there. :)
For Valentine's Day, we went for a lovely dinner at La Dolce Vita before going skating together under the stars on the pond by Mike's house.
I went snowboarding for the first time ever!
Mitch turned 16!
Rachael, Mike, the Bradstreet twins, and I went to see Charlotte preform with the Kishwaukee Symphony Orchestra.
I bet $20 that Leonardo DiCarprio would get the Oscar...I won. ;)
I celebrated Rare Disease Day in honor of my cousin Brookelyn!
March
I took Nicole, the little cutie I used to babysit, to see Zootopia along with Jax and her older brother Steven.
I proudly attended Jax's Confirmation as his sponsor. I vow to always be there to guide him whenever he may need me!
I celebrated St. Patrick's Day for the first time ever with the Donelson family!
My furry baby Sookie turned 6!
Mike & I went and had a little photoshoot together in downtown Naperville. (And thus began the start of our photography adventures. ;D)
For Easter, we painted eggs with my family. On Sunday we went to church with Michael's family and took some adorable photos together.
I said goodbye to my best friend of thirteen years. You can read my sappy, tear-jerking letter here. View my last photo session with him here. I love you Stormy; I'll miss you forever.
Rach and I went to another book signing, this time for Lauren Conrad's new book: Celebration!
April
May
Got to see Char and Rach rock their solo duets at the Bolingbrook Fine Arts Senior Recital!
On Mother's Day we went to Jax's baseball game before returning home to play out in the yard as a family with the dogs. I snapped some gorgeous photos of the dogs too!
For Rach's 23rd birthday the two of us spent the morning/afternoon at BookCon! We met all kinds of fantastic authors, like Sabaa Tahir, The Property Brothers, and James Dashner! In the evening, Mike and I threw her a Beauty and the Beast-themed party! :) Check out photos from the Con and at the party here.
Mike and I had our very first Urban Disney Princess photoshoots! And so began our little "photography business" Snap & Sketch Studios! Check out the Snow White and Cinderella photoshoots here, and check out the Aurora photoshoot here.
Jax graduated 8th Grade!
Mike & I celebrated a weekend of Memorial Day festivities, which included: shopping, mani-pedis, dinner dates, and so on!
June
We attended the oh-so-lovely Scott-Cuthbertson wedding! Everything was beautiful!
Charlotte graduated high school! Mike & I made Wheaton-themed, graduation cap cupcakes for her party.
We witnessed the LHS Indians win the IHSA State Championship!
We finally decided to head downtown to check out the Lincoln Park Zoo! Such a cool place!
Chris, Rach, Mike, and I spent the day at Six Flags. It was a great day and the lines weren't bad at all!
For Father's Day we spent the afternoon relaxing by the pool before we went out to lunch as a family.
Mike left for a week to go on vacation with his family, and while he was gone he did sweet things like sending me letters & flowers and sending me cute photos.
Charlotte turned 18!
Rach invited me out for a lovely breakfast together. Later I brought my puppy Charlie over for a puppy playdate with Peter! :)
July
Mike & I went on another hike, this time at Starved Rock. And of course we brought along the camera and snapped some gorgeous photos.
We kicked it old school and went skating at the Fleetwood Skating Rink.
Mike got me MVP tickets to see Lee Brice at Naperville's Ribfest! Read about my amazing night (where I was given Lee's guitar!!) here.
For the 4th of July, Mike and I went to the Downer's Grove Parade. Later on, my cousins Jill and Ryan (plus some family friends) came over. We all ended up playing a game of backyard baseball together!
The Ariel photoshoot was held for our Urban Disney Princess collection!
Mike & I got addicted to Pokemon Go.
We headed up to Kenosha, WI for Bristol's Renaissance Faire!
We traveled six and a half hours up to Hayward, WI where we spent the weekend with Jeff and Laura! You can start reading about day one of the trip here.
Mike took me to see the musical Little Shop Of Horrors - which I loved.
My family and friends made our yearly trip to White Lake, WI! It was a wonderful week, full of time at the beach, pontooning at the sandbar, horseback riding, movies, kareoke, and lots of laughs. Start reading about day one here.
August
Mike spoiled me on National Girlfriend Day by taking me out for dinner at La Dolce Vita and then taking me to our favorite park to light and launch floating lanterns!
My little cousin Aria turned 3! Her Little Mermaid themed party was so adorable.
The White Lake gang all got together at my house for a reunion BBQ/pool party!
We headed down to Springfield for the Illinois State Fair, where we had fun at the carnival before getting to see Dierks Bentley's concert!
Mike, Charlotte, Jacob and I got dinner at the BD's Mongolian Grill in Bolingbrook before spending the sunny day browsing around the Promenade.
Zack turned 18!
Mike and I headed to yet another country concert - this time we saw Luke Bryan!
I drew a picture of Sookie and Charlie that my parents loved so much they wanted it framed!
September
DC's roofing crew came out and repaired my family's roof.
We headed to the Field Museum where I got to see all of my dino friends. :D
We went to IBC's annual Labor Day picnic, where we played lots of games and took silly photos.
Mike and I took my Grama out to breakfast for National Grandparent's Day.
Michael sweetly made me a ring while at work (complete with a box!), which he presented to me when he returned home later that evening.
Char, Jacob, Mike, and I headed to Holes & Knolls for a day full of mini golf fun!
Emillie and I met for brunch and good conversation at the Blueberry Hill Café. :)
We checked out the World's Largest Corn Maze in Spring Grove! While there, we conquered the entire maze, pet lots of cute barn animals, rode a merry-go-round during the pouring rain, and ate lots of tasty treats.
Mike surprised me after work with an adorable bonfire set-up in the backyard - complete with smores and all my favorite candies. :)
Since my family rented our own cabin this year in Wisconsin, we qualified for the "free weekend". And so everyone headed up to White Lake again! Although we didn't get to enjoy the beach, we all still had a great time together. Start reading about day one here.
October
I took Mike out for National Boyfriend Day, spoiling him to death of course! :) We had dinner at the Cheesecake Factory before heading to see The Magnificent Seven.
Michael and I started our project working on my family's basement! Our adventures start here - we certainly accomplished a lot in such a short amount of time spent working!
We went out to shoot another Urban Disney Princess photoshoot! This time it was Jasmine, from Disney's Aladdin.
My sweetheart took me to the Hawks game for Sweetest Day! At our first game of the season we were glad to watch the boys win 5-3!
Another Urban Disney Princess photoshoot occurred, this time our princess being Pocahontas.
One of my favorite Instagram artists (John Greco Archibald) drew me as my favorite Disney princess - Rapunzel! It turned out so beautiful - drool over the gorgeousness here.
We headed up to the All Seasons Apple Orchard for our yearly tradition of apple picking! We had a great time picking apples, doing corn mazes, blasting apple cannons, petting barn animals, and eating all kinds of tasty fall treats.
Dad turned 47!
We headed to Six Flags for Fright Fest. Mike bought us matching Batman capes, which we adorably wore around all evening. :)
The Fearsome Foursome headed to Johansen Farms for some fall fun! We rode the train, played a round of 9-hole mini golf, feasted on apple cinder donuts, fed a bunch of cute barn animals, and took a ton of cute, silly photos.
Using the apples we picked from the orchard, Mike and I baked four delicious apple pies! :)
For Halloween, I dressed up as a living popart piece by Roy Lichtenstein (who is one of my favorite artists).
November
Laura stopped by with Peter while I was working to drop off a gift for me. It was an adorable merry-go-round ornament (which of course I loved!).
A bunch of progress was made with the basement! The carpet was put in and the walls were painted! We also put in the tile for the bar, installed the TV, and hung the fireplace.
The Cubs finally won the World Series! I was so so proud!
I voted for the first time in my life!!
We headed to Indiana for the Lantern Fest! It was so absolutely magical...I never wanted the night to end. Check out pictures and even a video here!
Laura turned 50!
After the Fest, Mike and I stopped by the Indianapolis Zoo. You can see more photos and another video here! :)
Peter turned 2! I made a dogbone, cupcake cake for his party.
We celebrated Thanksgiving with my family - dinner of course, was delicious. Later, Mike and I nearly froze to death during our Black Friday shopping.
We went to the Drury Lane Theatre, this time seeing the musical Crazy For You!
I saw Disney's Moana and instantly fell in love.
December
The Fearsome Foursome took on Medieval Times for Jacob's first visit! We had the world's best server: Jake the Waiter!
Michael and I went on our yearly visit to see the Holiday Magic at Brookfield Zoo. We got our photo with Johnny the sloth this year!
The two of us once again decorated our tree together - check out a pretty photo of it here!
I continued my tradition of including Mike in my family's St. Nicholas Day celebrations!
We made arguably the world's largest snowman. ;)
The basement is officially "done", more or less! The bar is installed, the couch arrived, and the poker table is in place. All that is really left to do is decorate!
Since the Marsceau's would be out of town, we celebrated Christmas early on December 17th (aka our new favorite holiday!). The presents were plenty, the love was everywhere, and all had a lovely time.
My Grama turned 80! The whole family on my mom's side went our to dinner together at Longhorn's Steakhouse.
We headed to the Morton Arboretum for our 3rd annual visit to see the Illumination lights display! :)
On Christmas Eve we headed to my aunt's house to celebrate with my dad's side of the family. The annual White Elephant Dice game occurred, plus "Santa" made an appearance.
On Christmas morning we opened presents with my family. Later we headed to the Donelson's for brunch with the Mary and the Kammer's. In the evening, we headed back to my family's place to celebrate with my mom's side of the family.
Charlotte organized a large group to go skating at Rocket Ice Arena. It was a lot of fun skating with so many friends!
Mike (Sr.) turned 52!
We celebrated New Year's Eve together at my family's house.


~ * ~ * ~ * ~ * ~
Books
I read a bunch of books this year - 20 in fact! My goal was 25, which unfortunately I didn't meet. However, that's still a ton of books - especially for me, considering how busy I normally am! I listed my rating below, but if you're curious to see my actual written reviews you can feel free to check out my Goodreads account. Hopefully in 2017 I can make the 25. :) Listed below are all the lovely novels I did find time to read.
Five Night's At Freddy's: The Silver Eyes - Kira Breed-Wrisley & Scott Cawthon (5/5)
The Death Cure - James Dashner (4/5)
Red Queen - Victoria Aveyard (5/5)
The Darkest Minds - Alexandra Bracken (5/5)
You - Caroline Kepnes (5/5)
Fifteen Dogs - Andre Alexis (5/5)
The Book Thief - Markus Zusak (5/5)
Cruel Crown - Victoria Aveyard (Steel Scars- 4/5; Queen Song- 5/5)
The Kill Order - James Dashner (4/5)
The Maze Runner Files - James Dashner (3/5)
Room - Emma Donoghue (5/5)
Dying For A Living - Kory M. Shrum (5/5)
Dying By The Hour - Kory M. Shrum (5/5)
Zodiac - Romina Russell (5/5)
Glass Sword - Victoria Aveyard (5/5)
Loch - Paul Zindel (3/5)
The BFG - Roald Dahl (4/5)
The Four Agreements: A Practical Guide To Personal Freedom - Miguel Ruiz (3/5)
The Isle Of The Lost - Melissa de la Cruz (5/5)
Creepy Scary Stories - Sean Mosley (2/5)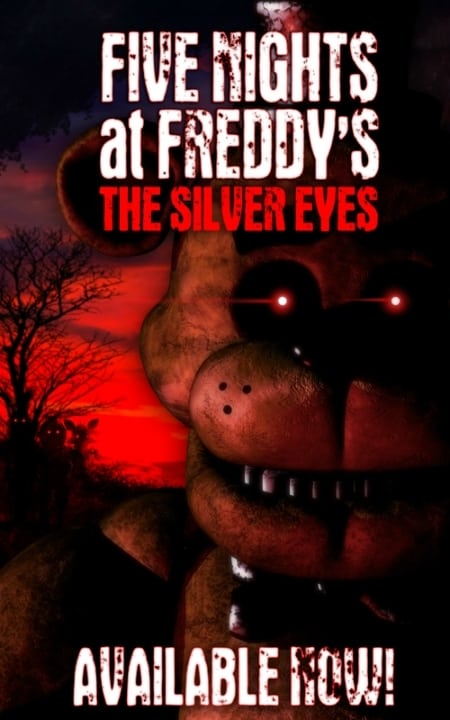 Movies/TV
And of course, I also saw a lot of movies! It would take
far
too long to type out all the movies I watched this past year (If you're interested in that list, check out my
Letterboxed
account!). Instead, here's a list of the movies I saw at the theaters!
Daddy's Home (3.5/5)
The Forest (3/5)
The Revenant (5/5)
Lazer Team (3.5/5)
Tangled (5/5)
Deadpool (4.5/5)
Gods Of Egypt (3.5/5)
Zootopia (5/5)
Allegiant (3.5/5)
The Huntsman: Winter's War (4/5)
Captain America: Civil War (4.5/5)
Neighbors 2: Sorority Rising (2/5)
Angry Birds (3.5/5)
The Jungle Book (4.5/5)
The Shallows (3.5/5)
The Conjuring 2 (4/5)
The Legend Of Tarzan (4.5/5)
Independence Day: Resurgence (4/5)
Lights Out (5/5)
Bad Moms (3/5)
The Magnificent Seven (5/5)
Ouija: Origin Of Evil (4/5)
Doctor Strange (4/5)
Hacksaw Ridge (5/5)
Fantastic Beasts And Where To Find Them (5/5)
Arrival (4/5)
Moana (5/5)
Rouge One: A Stars Wars Story (3.5/5)
Assassin's Creed (no rating bc I fell asleep in the theater lol)
Passengers (5/5)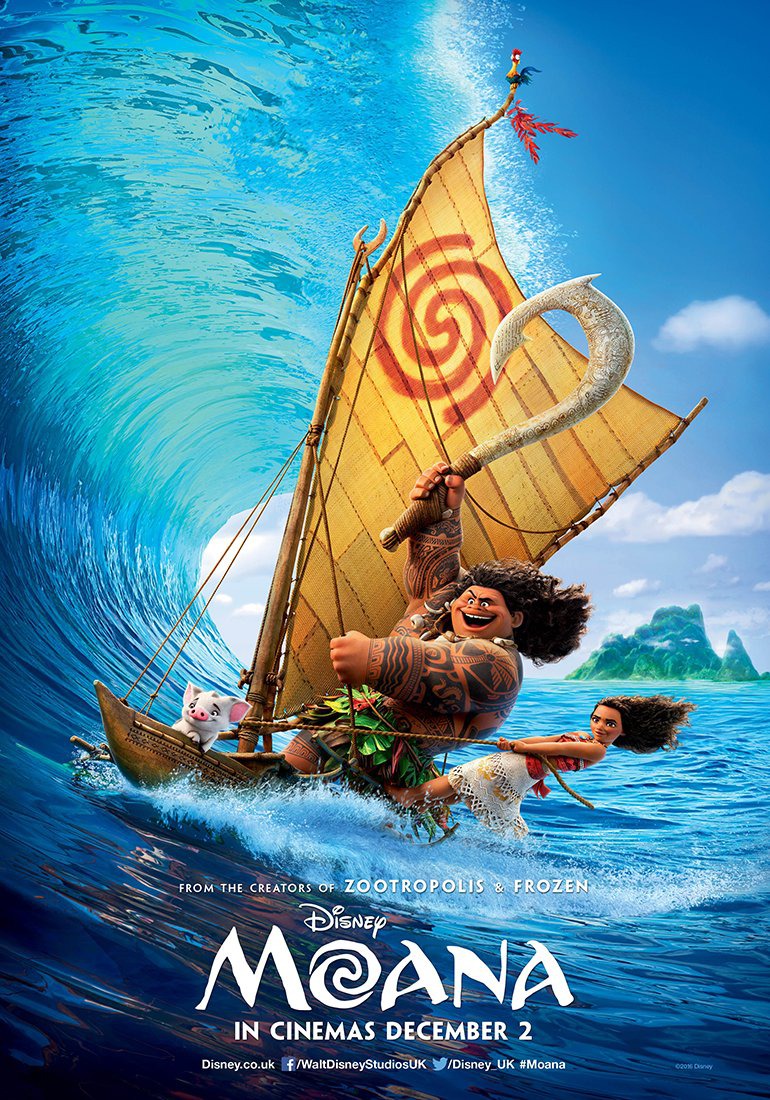 In terms of TV, Mike and I also found plenty of time to start a whole bunch of shows! We watched:
all nine seasons of The Office (which is definitely our favorite TV show to date!)
all six seasons of American Horror Story (the first three seasons were a re-watch for me)
seasons one and two of Avatar: The Last Airbender (and got halfway through the last season - season three)
the newest season of Inkmasters (season eight)
the newest season of Game Of Thrones (season six)
seasons one through four of Once Upon A Time
seasons one through three of House (I primarily am the one watching that show - Mike watches sometimes)
Yeah...we watch a lot of TV. We know. ;)
~ * ~ * ~ * ~ * ~
Many of you are friends with me on
Facebook
already (that's probably how you navigated to my blog in the first place!). I also post quite often to my
Instagram
(as you know, I posted all my photos from Project 365 on there) so feel free to follow me on there as well! If you love our Urban Disney Princess photoshoots, check out Mike & I's art/photography Instagram account:
Snap & Sketch Studios
. My Twitter
is stupid
isn't interesting enough to link here. Anddd...I think that's about it. (You should already have enough sources to stalk me on at this point, lol.)
I hope everyone has a very happy new year! Tomorrow begins the first page in a brand new story. Make sure to tell a good one! :)